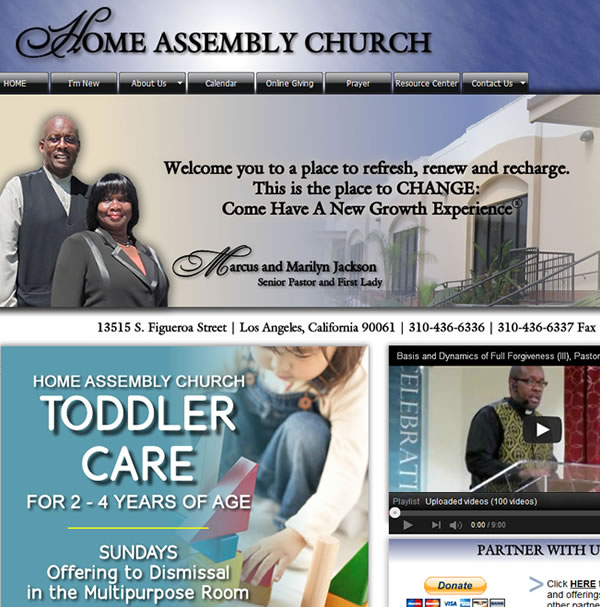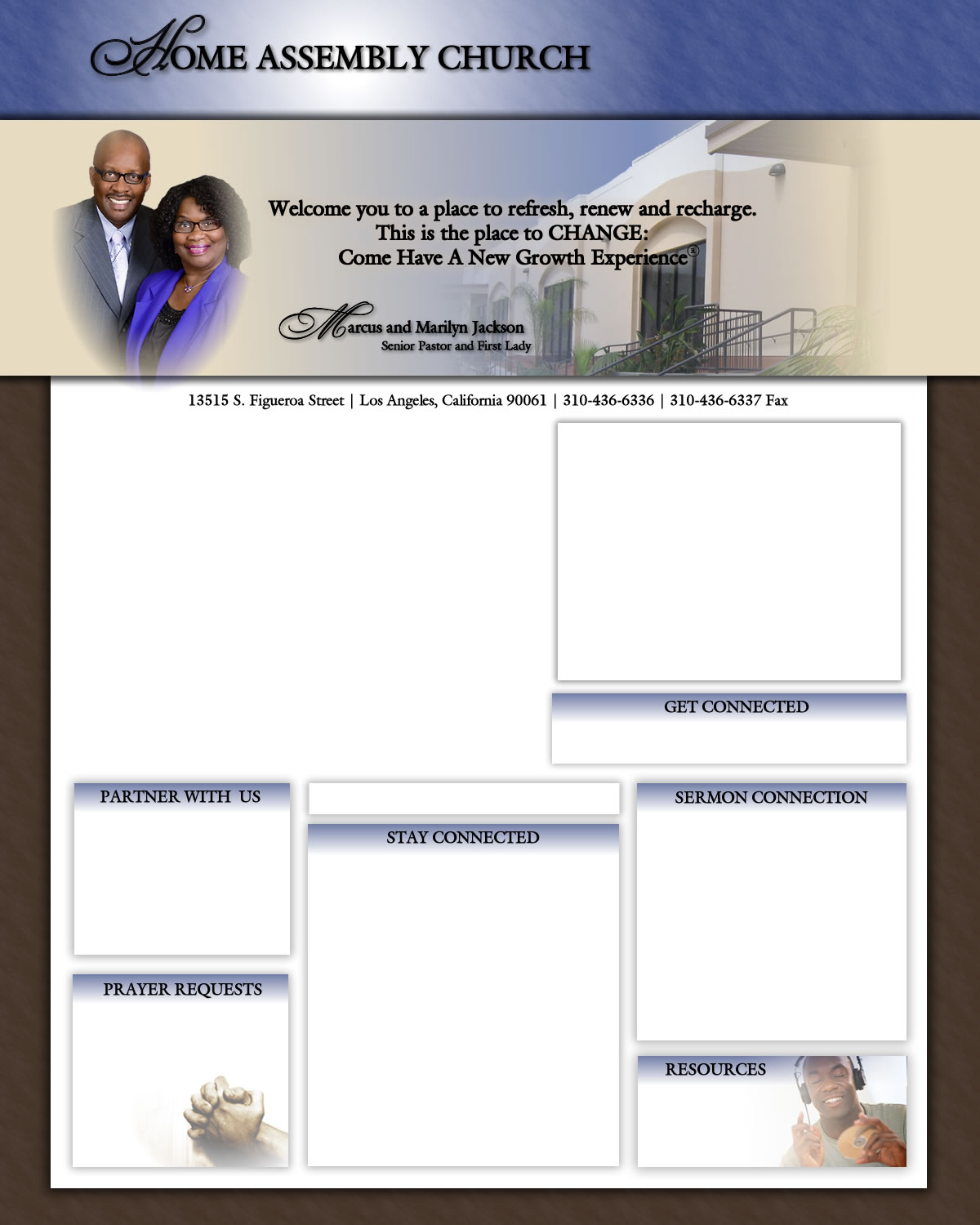 Click
HERE
to pay your tithes and offerings or to participate in other partnership opportunities.




We understand that life brings many challenges that can be too heavy

to carry alone.

We are here to

partner with you

in prayer.




Amazon.com Discounts

Bible Resources

Employment Sites

eCard Resources


FAMILY & FRIENDS SUNDAY

Speaker: Suffragan Bishop Vanessa Ussery

Sunday, May 29, 2016 | 10:00am |
Flyer
MEN & WOMEN'S BOWLING OUTING

Gardena Bowl

Saturday, June 4 | 12:00pm - 2:00pm |
Flyer
HONORING OUR BROTHERS!

Saturday, June 11 | 10:00am - 1:00pm |
Flyer
FATHER'S DAY WORSHIP SERVICE

feat. Women's Choir

Sunday, June 19 | 10:00am |
Flyer
GENERATIONEXT OUTREACH

at Midnight Mission

Saturday, June 25 | 11:00am

WOMEN'S MINISTRY: PAINTING EVENT

Saturday, July 2 | 10:00am - 12:00pm